I recently read a disturbing New York Times article that shared data that showed that as many as 180,000 kids under the age of two are taking some kind of mood stabilizer or psychiatric medication. In fact 83,000 of the prescriptions for these kids under two were for Prozac.
Today I'm talking to my friend and colleague Dr. Larry Rosen, who is a pioneering integrative pediatrician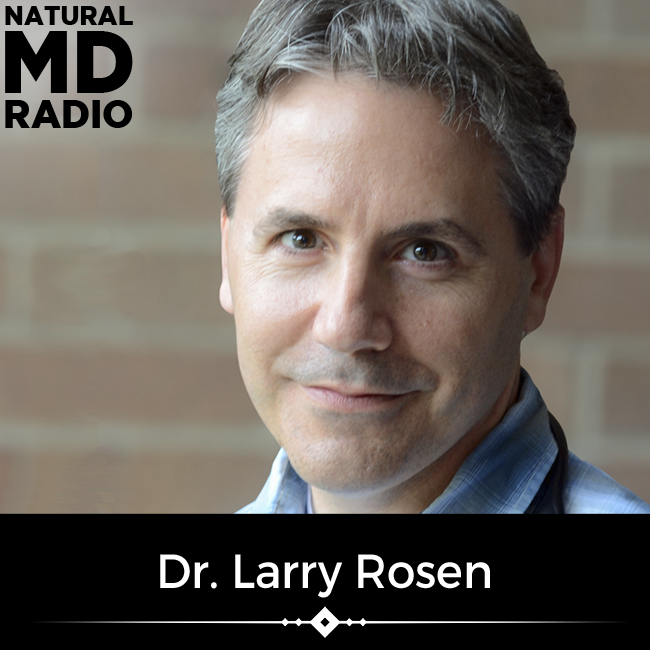 and founder of the Whole Child Center. He's the author of Treatment Alternatives for Children, and is the Clinical Assistant Professor in Pediatrics at New Jersey Medical School and serves as medical advisor to the Deirdre Imus Environmental Health Center in Hackensack.
Listen in as we discuss the overprescription of our kids, plus what actually might be going on, and how Dr. Rosen helps his patients and their parents through what can be a scary, difficult time.
You can Subscribe to the Podcast on iTunes or Soundcloud
"It's much harder for the kids and the parents to change their diet and their sleep patterns and their exercise than to try the pill." – Dr. Larry Rosen
Show Notes:
Recognizing the difference between overprescription and what's going on with kids
Advice for parents who are unsure whether they should pursue medication
The importance of gather information before prescribing
The effects of food on these issues
What practices he prescribes: mindfulness, meditation, and yoga
"Whenever medication is considered, if it's done in the absence of all these environmental approaches then it's never the right solution." – Dr. Larry Rosen
Why schools are integrating health
How long to wait before you prescribe
The importance of having a follow up plan
Resources for families to look into
The difficulty of parenting
Links Mentioned:
"We need to be role models for our kids not to be perfect, but to take care of ourselves." – Dr. Larry Rosen